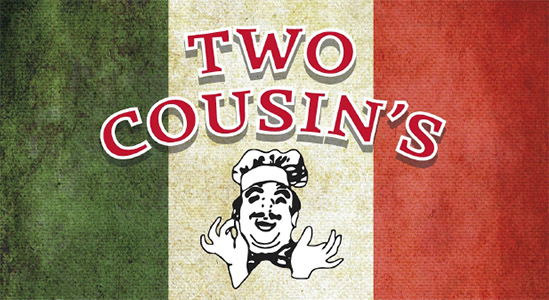 Coupons not accepted for online orders.
Two Cousin's (Mount Joy)
Welcome to Two Cousin's! Enjoy our subs made with fresh homemade bread and fresh ingredients. Don't forget to get your milkshake or ice cream for dessert. Get catering for your event, no matter what the size. Our local, family-owned restaurant has been serving you since 1989. We serve different kinds of Soup, Salads, Burgers, Sandwiches, Pizzas, Calzones and Wraps. More choices on our online menu, order online Now! It is available for carry out. Located on 230.
99%
of 277 customers recommended

Hours of Business

Sunday

12:00 PM - 9:00 PM

Su 12:00-21:00

Monday

11:00 AM - 9:00 PM

Mo 11:00-21:00

Wednesday and Thursday

11:00 AM - 9:00 PM

We,Th 11:00-21:00

Friday and Saturday

11:00 AM - 10:00 PM

Fr,Sa 11:00-22:00

Pizza,Italian,Salads,Sandwiches,Pasta,Wraps,Calzones,Subs